Complete your thesis in Tokyo while being paid
The GippLab cooperates with the National Institute of Informatics (NII) to offer master, Ph.D., and post-doctorate students paid research stays in Tokyo (generously supported by the DAAD).
Bela Gipp and many other researchers from our lab worked at the NII for several years. For example, Bela stayed as a postdoc for one year from 2014-2015 and André Greiner-Petter stayed most of his time as a Ph.D. student and beyond at the NII since 2017.
Who's eligible: Master, Ph.D., and Postdocs enrolled at the University of Göttingen and (for master and Ph.D. students) have successfully completed at least one of our master-level courses
Duration: usually 3 – 6 months (post-doctorates up to 2 years)
Project topics: collaboratively decided by supervisors at the University of Göttingen and at the NII, working on own master or Ph.D. project can be possible
Want to learn more? See our FAQ (at the end of this page) or email Bela Gipp.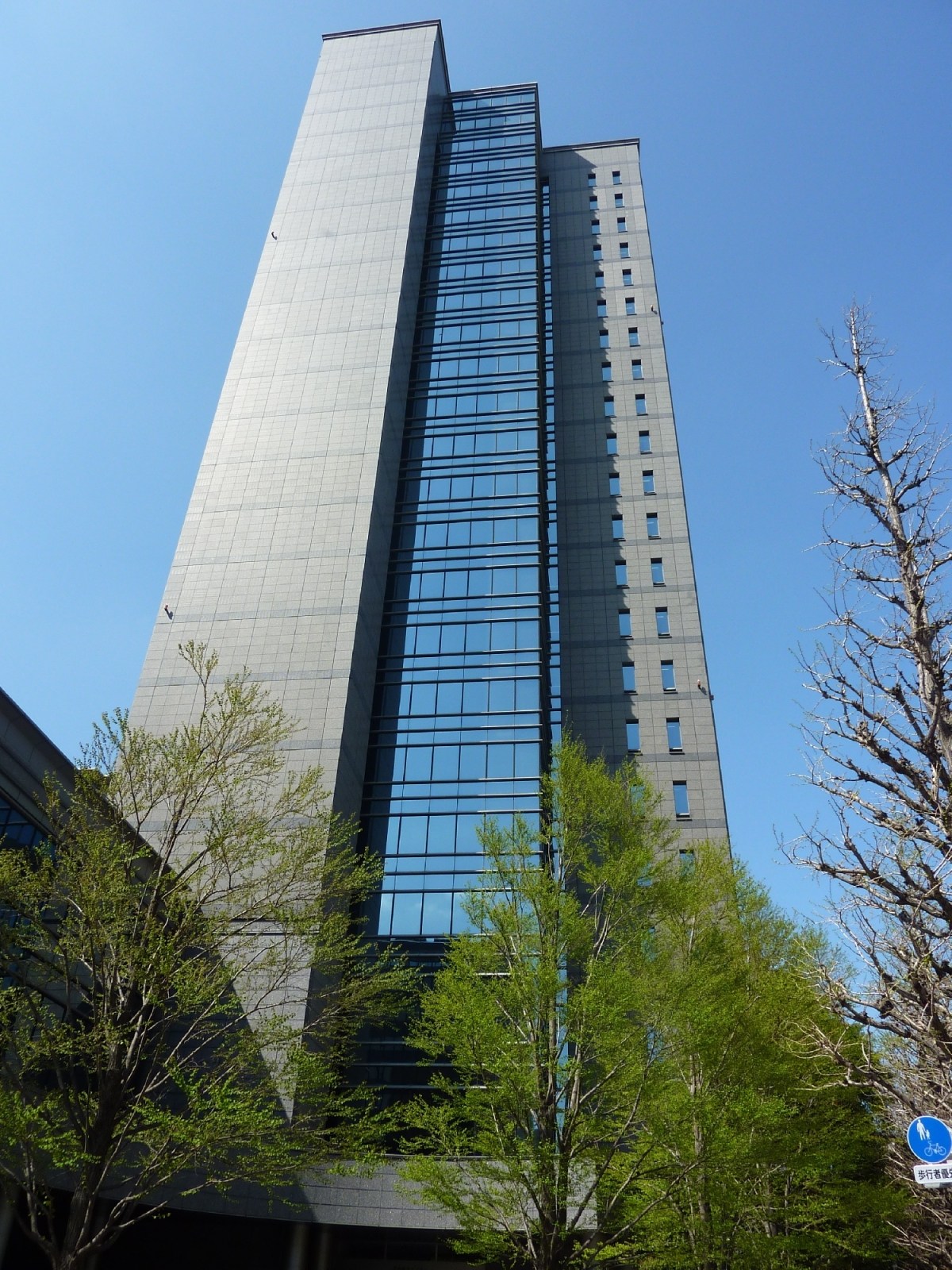 Research Program
The cooperation offers students a great opportunity to get involved in international research and allows experiencing an exciting culture, country, and the world's most populous metropolis – a city that literally never sleeps!
The duration of the research stay can be anywhere from 2 months up to 6 months. During this time, students work on assigned projects with their supervisors in Göttingen and at the NII. The broad range of research activities at the NII, and particularly at our groups' partner lab of Prof. Akiko Aizawa, offers a great variety of project topics.
In agreement with their supervisor in Göttingen, students may work on their research topics, for instance as part of their master project & thesis, while profiting from the academic and scientific environment at the NII.
Students receive a monthly compensation by the DAAD, which is sufficient to cover the living expenses in Tokyo.
In addition to the highly professional and conductive research environment at the NII, you can discover the Japanese culture, Tokyo nightlife, and the surrounding countryside on weekends and public holidays.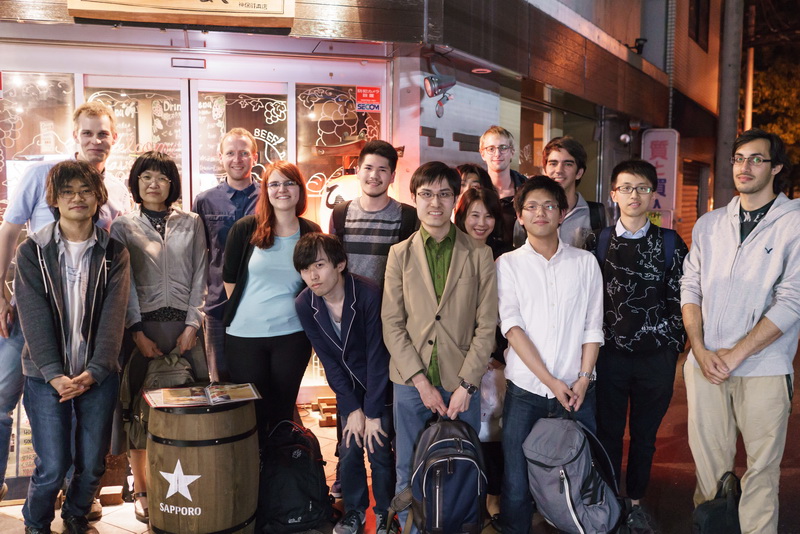 Tokyo is a city like no other in the world. Grown together from multiple cities, every district varies significantly and has its own characteristics: from the vibrant electronic town in Akihabara to the calmness of the Imperial palace garden and shrines of Chiyoda, from the cosplay and youth culture in Shibuya and Harajuku to the traditional pottery shops and antic markets of Asakusa. Regardless of what you are interested in, you will find it in this city! And if you don't like it where you are, just take the metro, travel to the next station and get excited about the variety you will be exposed to.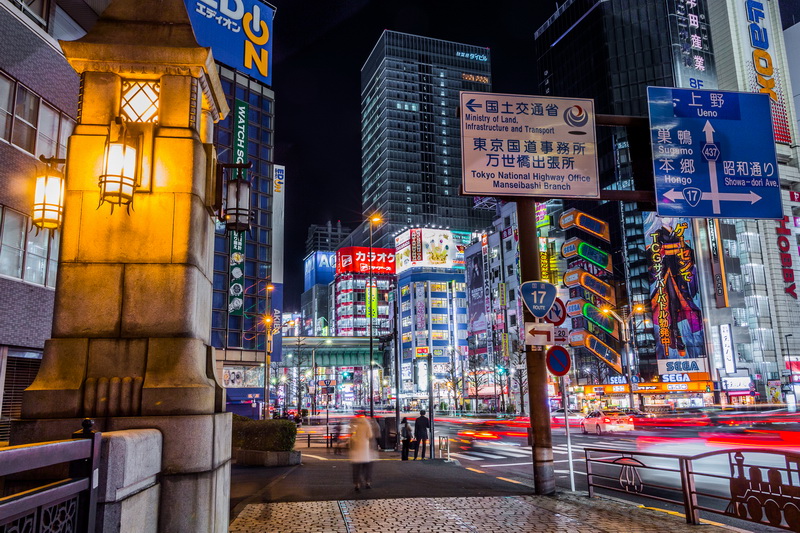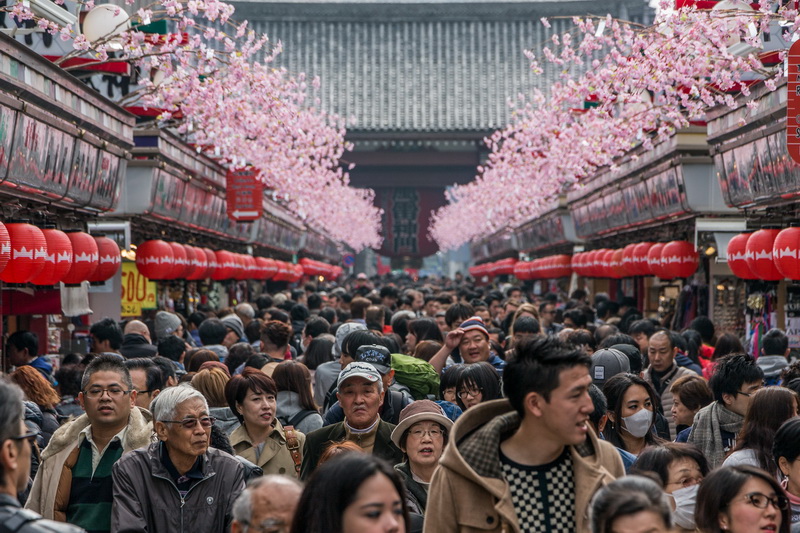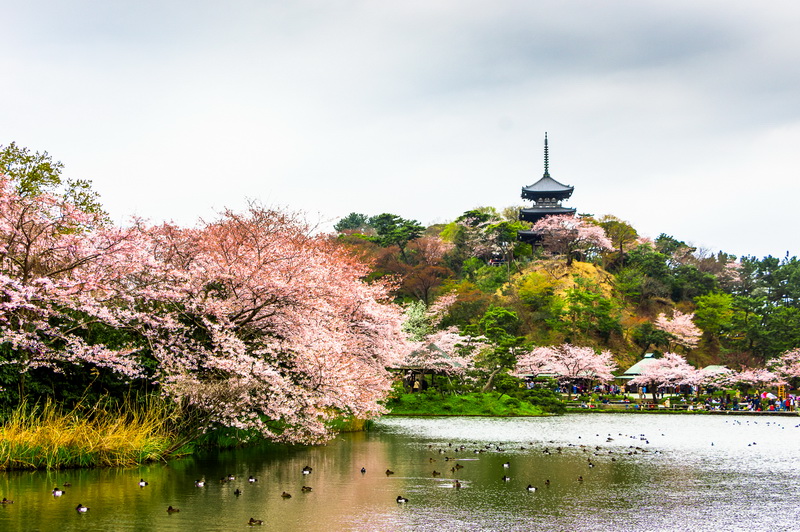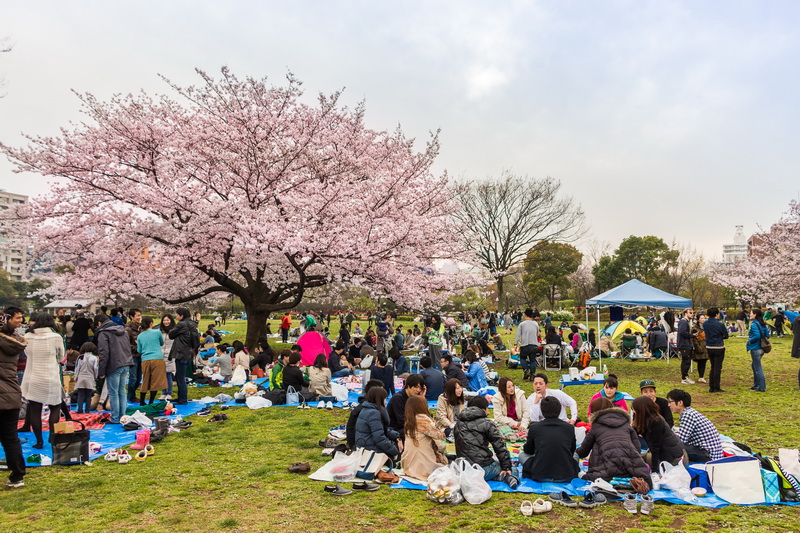 Despite the millions of people living, working and travelling in Tokyo every single day, all is perfectly organized and safe. People queue up in straight lines for the trains, don't raise their voice in public and always try to avoid bothering the fellow men. Locals are more than willing to be of the assistance for foreigners in need, even if they themselves often don't know the direction asked for or don't speak a single word English.
Just some short one- to two-hours train rides outside of Tokyo, you can discover the natural beauty of Japan. Enjoy the majestic view of Mount Fuji in front of the panoramic view of the five lakes or dig deeper into Shinto and Buddhist culture by discovering the temple walk-way around Kamakura.
Japan and the Tokyo area in particular offer everything you can imagine and dream off. You just need yourself get into it and start the adventure!
Make sure to check out Felix' story published in uni'kon (#64, 2016), the magazine of the University of Konstanz. The story describes what Felix has experienced both during his research at the NII and in the free time when he visited Tokyo and the surroundings. Felix also reveals what he would do differently next time!
More student reports can be found here.
FAQ
Is the compensation/stipend really enough for living? I've heard Tokyo is expensive…
Yes, Tokyo is probably similarly expensive as other capitals, but the compensation is still enough. Felix didn't make any loss during his stay, i.e., he was able to pay from the compensation for his room in a shared house, daily living (supermarket, restaurant, etc.), and even some weekend trips. If you want to live in an apartment and not in a shared house, even that is possible – as other interns did as well.
Should / do I need to learn Japanese before performing the research stay?
It is not necessary to learn Japanese before going to Tokyo. At the NII everyone speaks English, so you will easily be able to socialize with other colleagues and interns. If you live in a shared house, many people are interested in foreign cultures (otherwise they wouldn't live in a shared house with people from all over the world). This makes it easy to find friends at "home", and most of them also speak English well. There are also many other opportunities to connect with people in Japan, like meetup.com where you can find people that share the same interests as you and group together, e.g., for photography, hiking, etc.
What's the best time to go to Japan?
In general, we recommend going there during your Master's thesis.
How is the climate in Tokyo?
It can get pretty hot and humid during the summer. The best seasons are probably spring and autumn.
Where can I learn more?
In our group-Wiki, we provide detailed information on the topics about life in Tokyo. To access the Wiki, click here.
More Photos
Bela took many photos during his one-year stay as a postdoc in Tokyo. Click here or on the phone below to view the photos.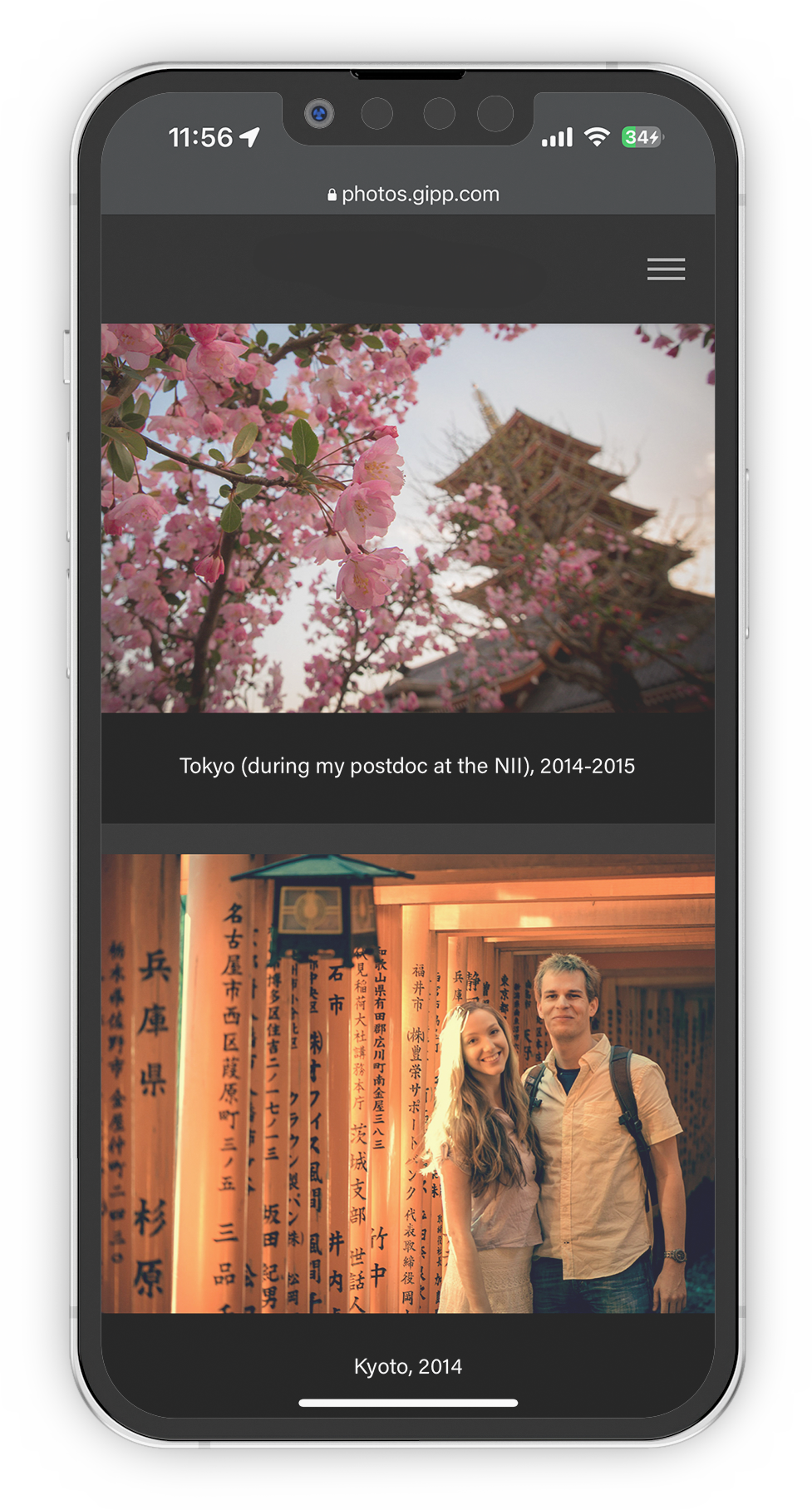 Application
Applications can be submitted anytime. Here are the steps to apply:
Choose one of the projects from our site, or suggest your own topic, e.g., related to your thesis.
Get in contact with Bela Gipp. Please include a brief description of yourself, your background, and the time during which you would like to do the internship.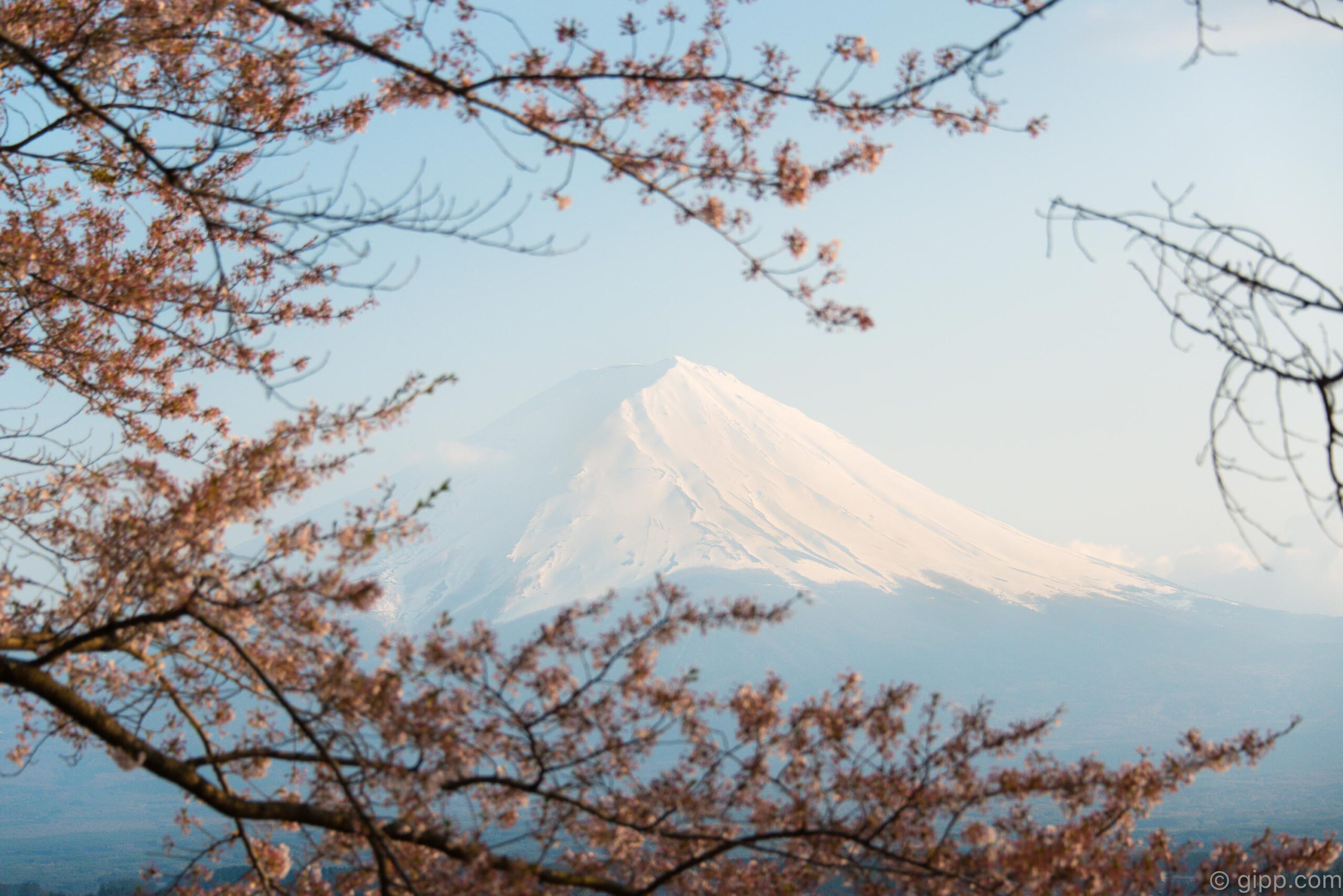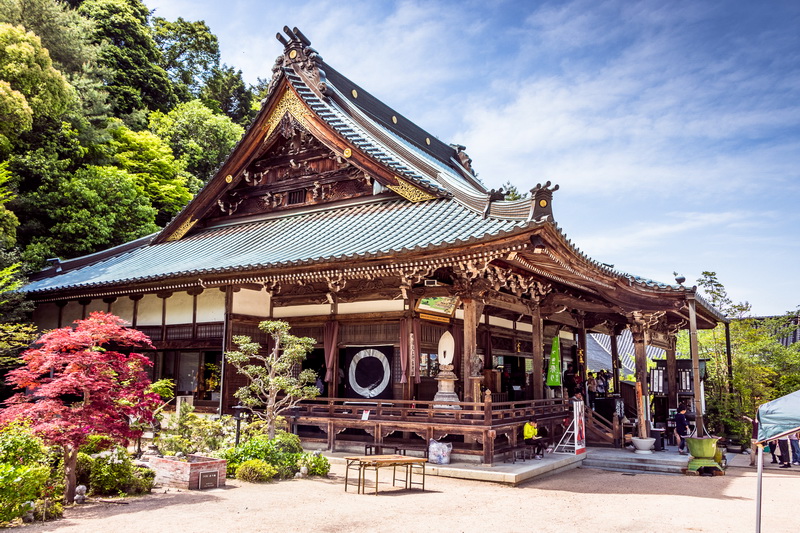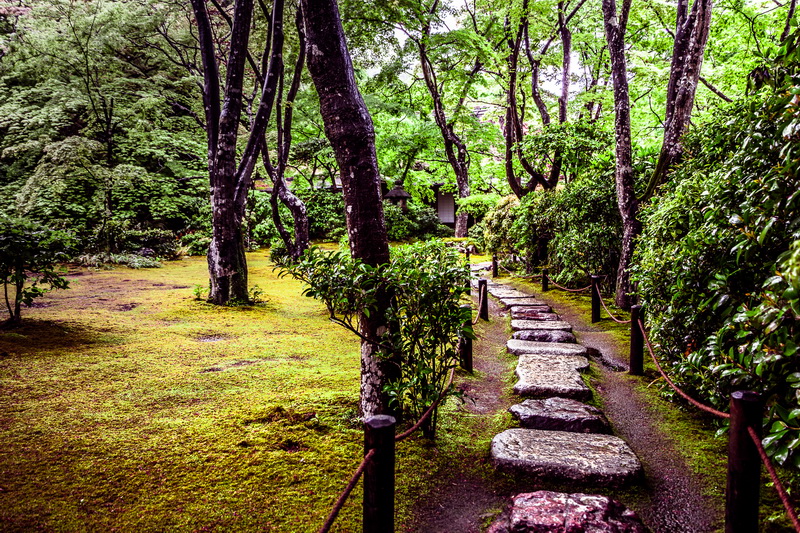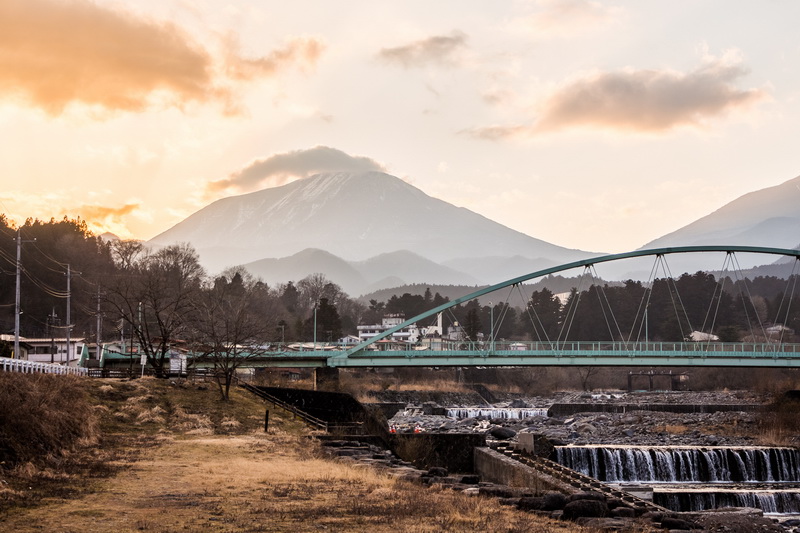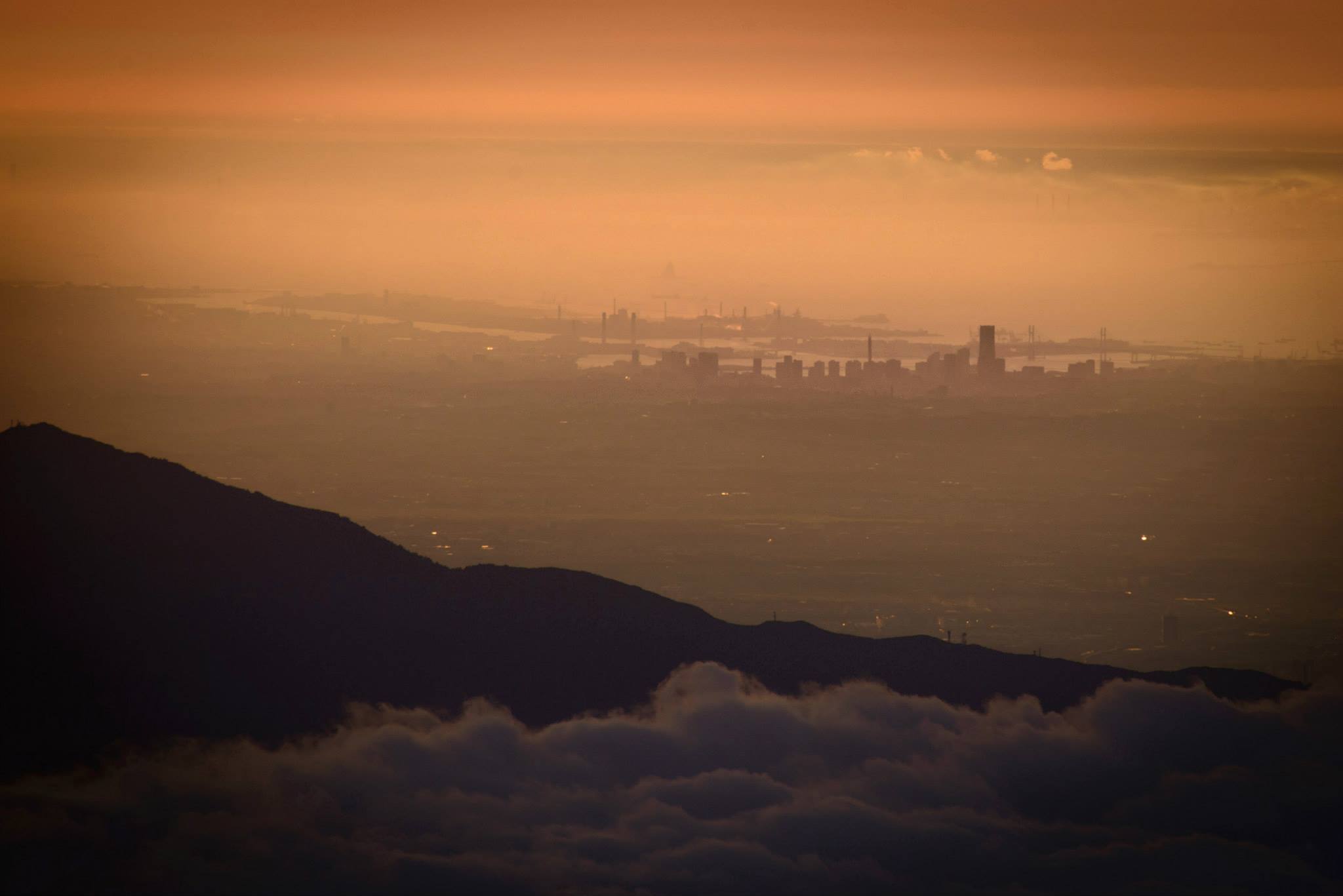 The time spent at NII was very productive both regarding my work progress and exploring the country! The entire stay in Tokyo feels like a huge adventure that could happen to you once in a lifetime.
At the NII, I worked on my master thesis about automated identification of media bias supervised by Prof. Gipp. I was an intern student at the Natural Language Processing and Computational Linguistics Group and my supervising professor at the NII was Prof. Yusuke Miyao. Every week we had weekly lab seminars with all group members where all of us presented either progress on the research or gave a talk on the topic we found interesting to share with the group members. The feedback from Miyao-sensei and my colleagues were quite insightful and valuable for my research.
During my stay, I also spent a lot of time exploring Tokyo and its neighborhood, traveling to other prefectures, attending musical and other festivals, and meeting new people. Tokyo offers huge varieties of activities for every taste. I have explored traditional Japanese gardens, visited lots temples and shrines in Kyoto, played with deer in Nara, enjoyed watching sakura blossom, hiked in the mountains located within a couple of hours train ride from Tokyo, attended the world largest anime event, relaxed in the hot Japanese springs called onsen, and even made one of my dreams come true: I visited dozens of funny fluffy foxes that live in Zao Fox Village!
I loved the time spent in Tokyo and would be happy to come here one more time.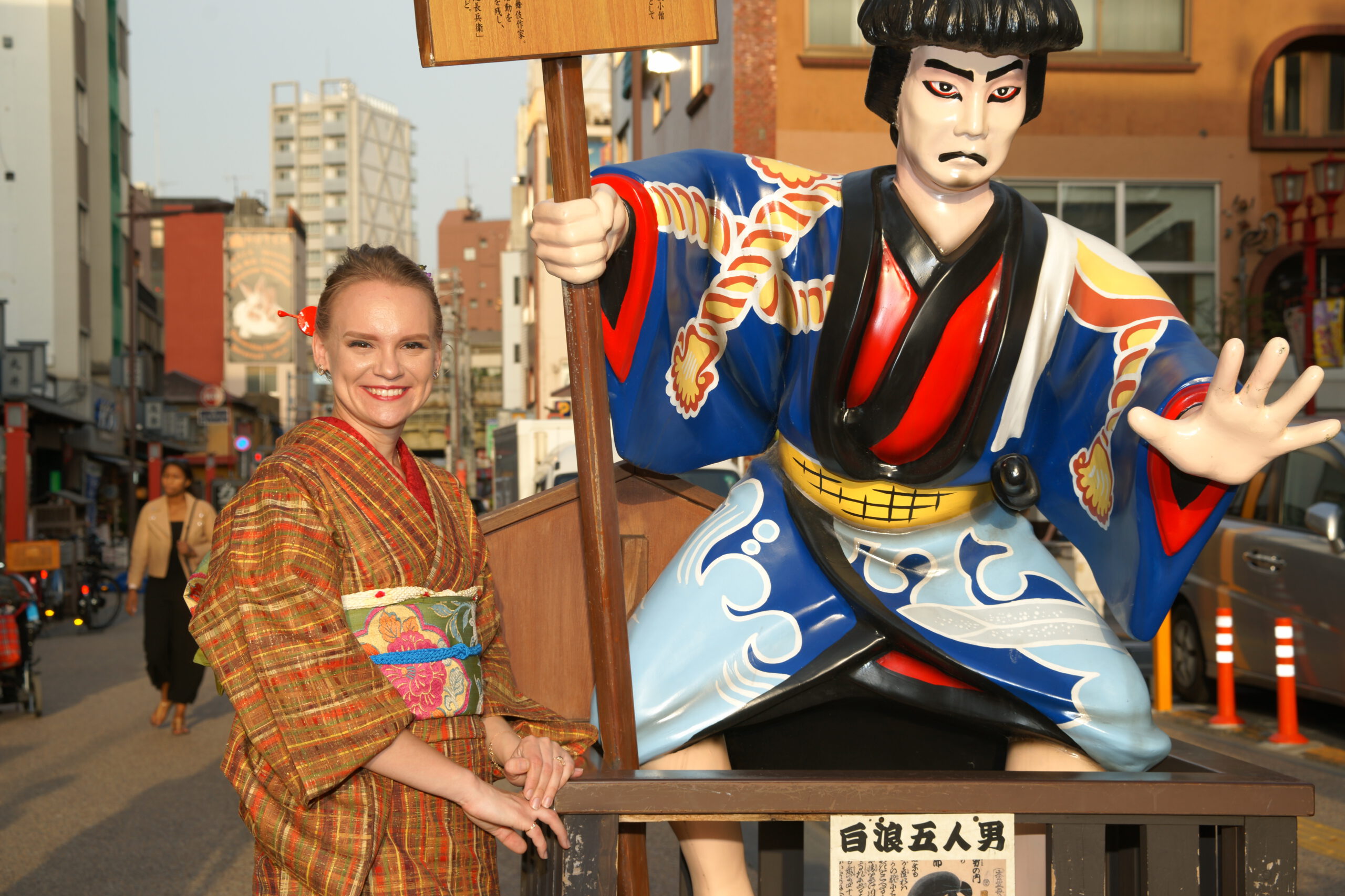 As a master student, it was very exciting to get to know the international research environment. NII provides perfect environment for working independently and interacting with other researchers. I got plenty of opportunities to present my work to Prof. Aizawa-sensei and her lab and get valuable feedback which helped to improve and shape my project. I also had very fruitful discussions with my colleagues. My project was related to Blockchain Technology and I took the advantage of living in Tokyo by going to a few Blockchain Startup and Meetup events to get to know different people, perspective and ideas.
Apart from work, it was fun to experience the Japanese culture. People are really polite, food is pretty good (although, it took some time for my Indian taste buds to adjust to the Japanese food ;)) and one can never run out of things to do in Tokyo itself! On weekends, I did a few 1-2 days trip near Tokyo to places which are very well connected by train and easy to get out of the concrete jungle.
My experience as an intern at NII and Japan in general, was very enriching, both academically and culturally.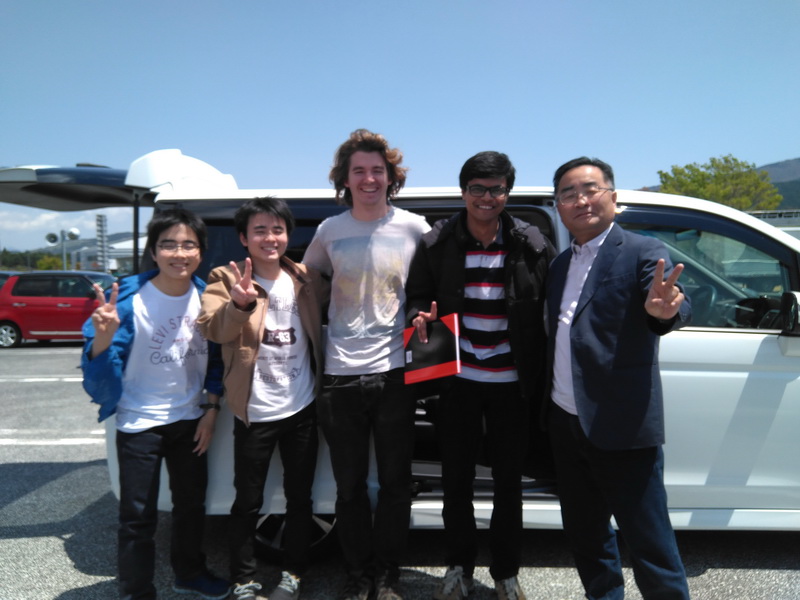 I've always dreamt of going to Japan. So when Prof. Gipp offered me the chance of living there for 6 months I couldn't believe my luck.
Apart from the language barrier (Sometimes it's hard to get by with only English), I felt right at home in Tokyo. This was not only due to my already high interest in the country and culture, but also thanks to the NII and the living situations here in Tokyo.
At the NII the office is really open and the co-workers are very friendly, helping one get through the first days by going to lunch together, suggesting activities for the free time and explaining some of the do's and dont's of Japanese culture.
The work at NII is very autonomous and free. Help will always be granted by either the coworkers, Prof. Aizawa-sensei, Prof. Gipp or Norman Meuschke. The weekly meetings granted a very interesting insight into the work of my co-workers/students and were also a great opportunity to meet new people not located inside my office.
Living in a shared house is also a great opportunity to meet many international people. The first two months I was living in a shared house from Sakura house, where nearly every weekend all residents of Sakura house were invited to attend different events with the staff translating everything. These events ranged from very cultural, like tea ceremonies or kimono wearing, to more modern events, like art gallery visits.
Life in Tokyo is great. The food is delicious and there is so much to do: exploring the city and finding a temple right between two huge skyscrapers, visiting local events like the Hanabis with their incredible fireworks, experiencing the nature in and outside of Tokyo or just having fun in one of the very different districts.
I can definitely recommend this program to everyone interested in experiencing another culture and working in an international environment.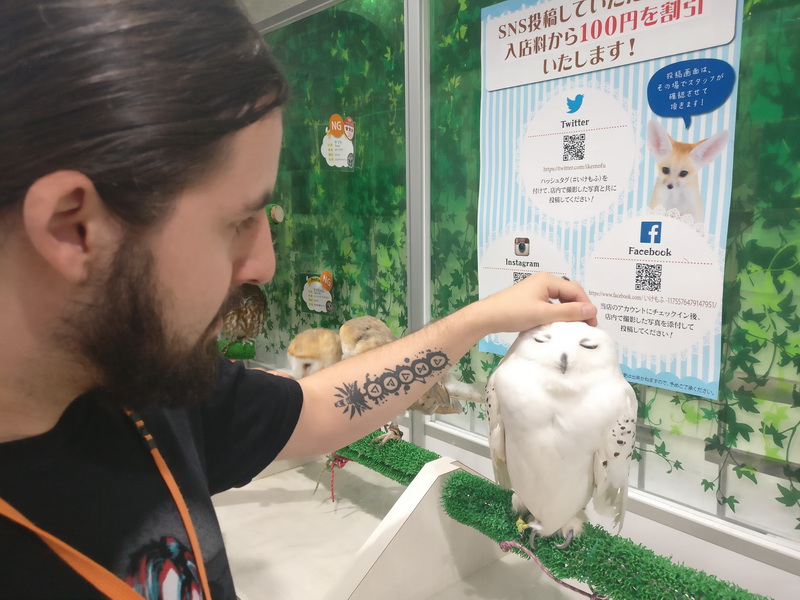 In summer 2017, I went to Tokyo for six month to participate in the NII internship program. I never thought about going to Japan, even if I always had the intention of studying abroad. But when Prof. Gipp first told me about the program, I was really excited about this unique opportunity.
After arriving in Tokyo, my high expectations were never disappointed. I really enjoyed the collaboration with Prof. Aizawa-sensei and the other researchers from her lab. During my internship stay, I continued my research on Wikipedia recommender systems and experienced a professional research environment with exciting talks and discussions on latest research topics.
Culture-wise, the internship was also very enriching: From eating always delicious food independent from what Japanese restaurant you go over having soft drink vending machines on the mountain top in the middle of nowhere to squeezing into a rush hour train at the busiest subway station of the world. You can always be surprised by Japan. At the same, the locals are so polite that you often feel embarrassed. Beside the work at NII, there is also enough time on weekends and public holidays to travel the country, enjoy Japan's rich nature, relax in a hot spring, go surfing on Enoshima beach or visit one of the many music festivals.
The fact that the Japanese culture is so different to other countries from Europe or Asia that I knew before makes the stay even more special, because two weeks holidays are just not enough to get to know Japan. You need to stay there at least three month or even more.
All this makes the NII internship an experience that I do not want to miss and that I can really recommend to other students.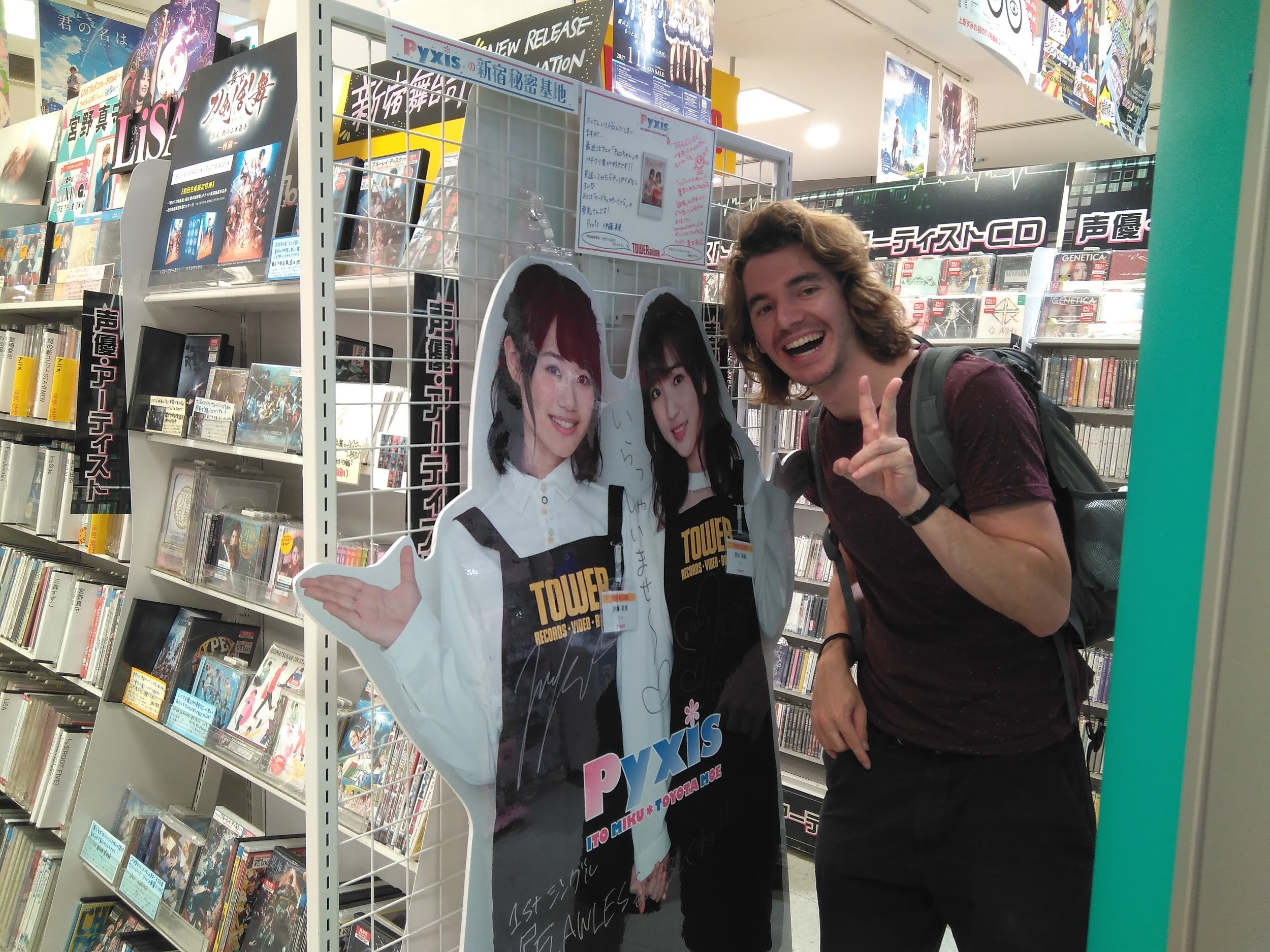 I've been to Japan for a short trip once before, and I knew I had to come back again to learn more about this country, the culture, the people. Thus, it was a no-brainer to accept the offer for a 6 months research stay in this beautiful country. By 2021, this 6 months research stay turned into a full 4-year complete Ph.D. collaboration with the NII. I really loved it so much that I took every opportunity to extend my stay at the NII. In January 2022, I finished my Ph.D. with my supervisor at the NII as my second reviewer. Be warned that after your research stay at Tokio, you may not want to come back to Germany.
The environment at NII is a wonderful place for making progress in your research and learning an entirely different culture at the same time. We regularly discuss recent projects from everybody in the lab and other international guests who visit the NII in the weekly lab meetings. It's a very international team with people from all over the world who present exciting and cutting-edge research topics. It was also an excellent opportunity to present my own work and receive constructive and helpful feedback from experienced researchers. In addition to the weekly meetings, the NII organizes some community gatherings from time to time, such as Takoyaki-cooking, where I met more people in a more casual environment.
Besides work, there are numerous other exciting things to see in Japan. The cultural differences are enormous, and even after 4 years, I still learn new things that absolutely surprise me. Japan is not only a different country; it's a different world. Things can be reversed entirely here. For example, paying a tip is considered impolite in Japan. The reason is that a tip will be understood as money for further improvements in service, which implies that the current service was not good enough. Hence, be a good guy and don't pay tips. Not even your taxi driver!
For me, the most astonishing things are still the tiny details. Everybody is standing on the left side (Japan has left-hand traffic) on an escalator, and nobody's blocking the other way! It's even crazier when people stand in a 20m queue just to stand on the left side of the escalator rather than walking on the right side. I'm originally from Berlin. This is simply magic for me!
There are many other reasons why I can recommend this program. But there is not enough space to write them down all. To put it in the words of Morpheus:
"I can only show you the door. You're the one that has to walk through it."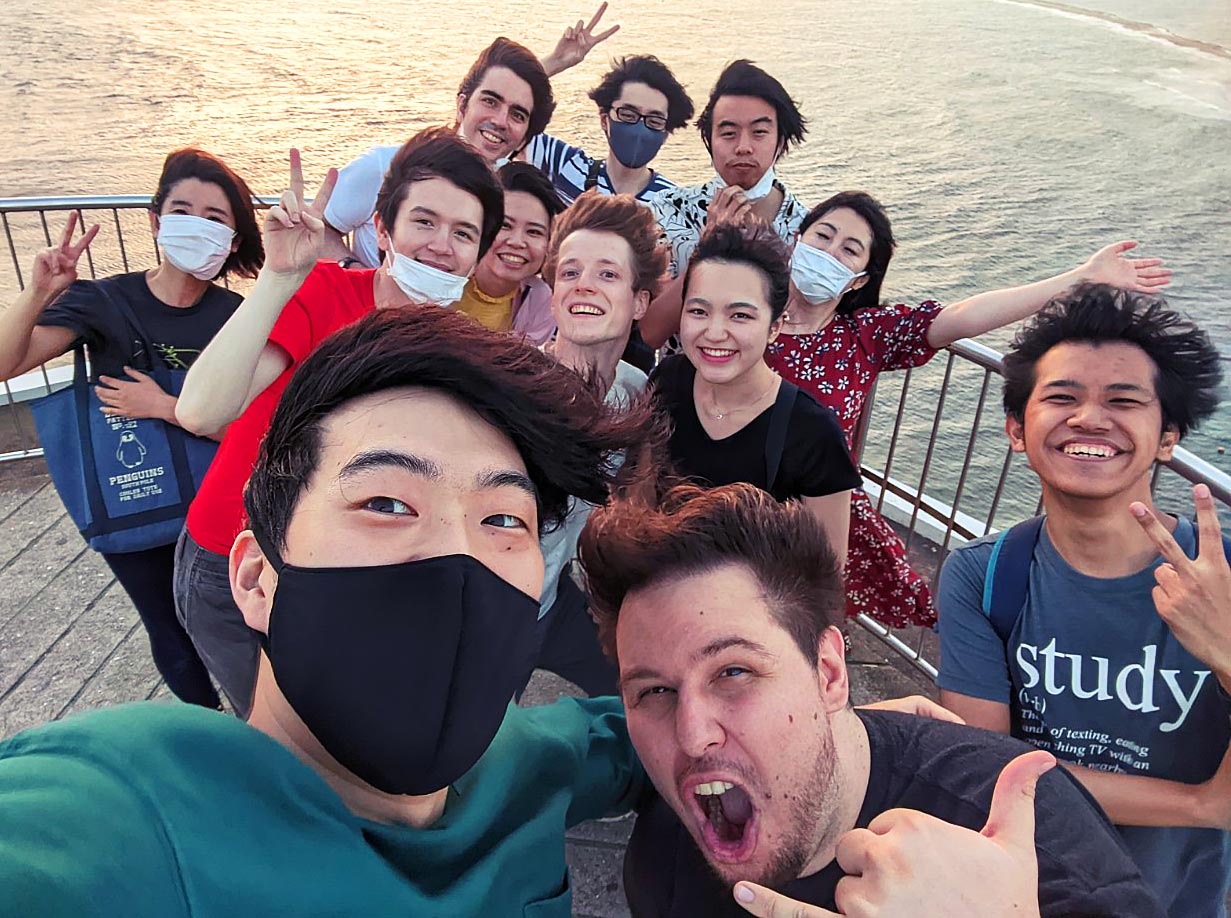 In the beginning I hesitated with the idea to spend a research semester in Japan. I thought the moment was unfavorable. Fortunately, thanks to some encouragement, I decided to do it. A decision I do not regret.
Throughout my stay at the NII I was able to work actively and focused on my project. The atmosphere was always open, honest and a sometimes even relaxing. My research therefore progressed in a concentrated and fast manner. There is no need to worry about communication problems at the institute since just about every student and employee speaks English. A large part of the researchers and students are also foreigners, common topics and new contacts are usually quickly found.
Leisure activities during this time don't fall short and are quickly planned with friends. Whether it is classical temple visits, cultural events and celebrations, crazy restaurants, idyllic trips or even a visit to an amusement park, everyone can discover the country in his own way.
My appeal to all those who are interested: the research semester is an ideal opportunity to gain practical experience abroad. I am also convinced that it is a personal enrichment in addition to the interesting work. It is an invaluable opportunity to make new contacts and acquaintances, to learn new skills, to broaden your own horizon and to experience the Japanese culture. Greetings Vincent Stange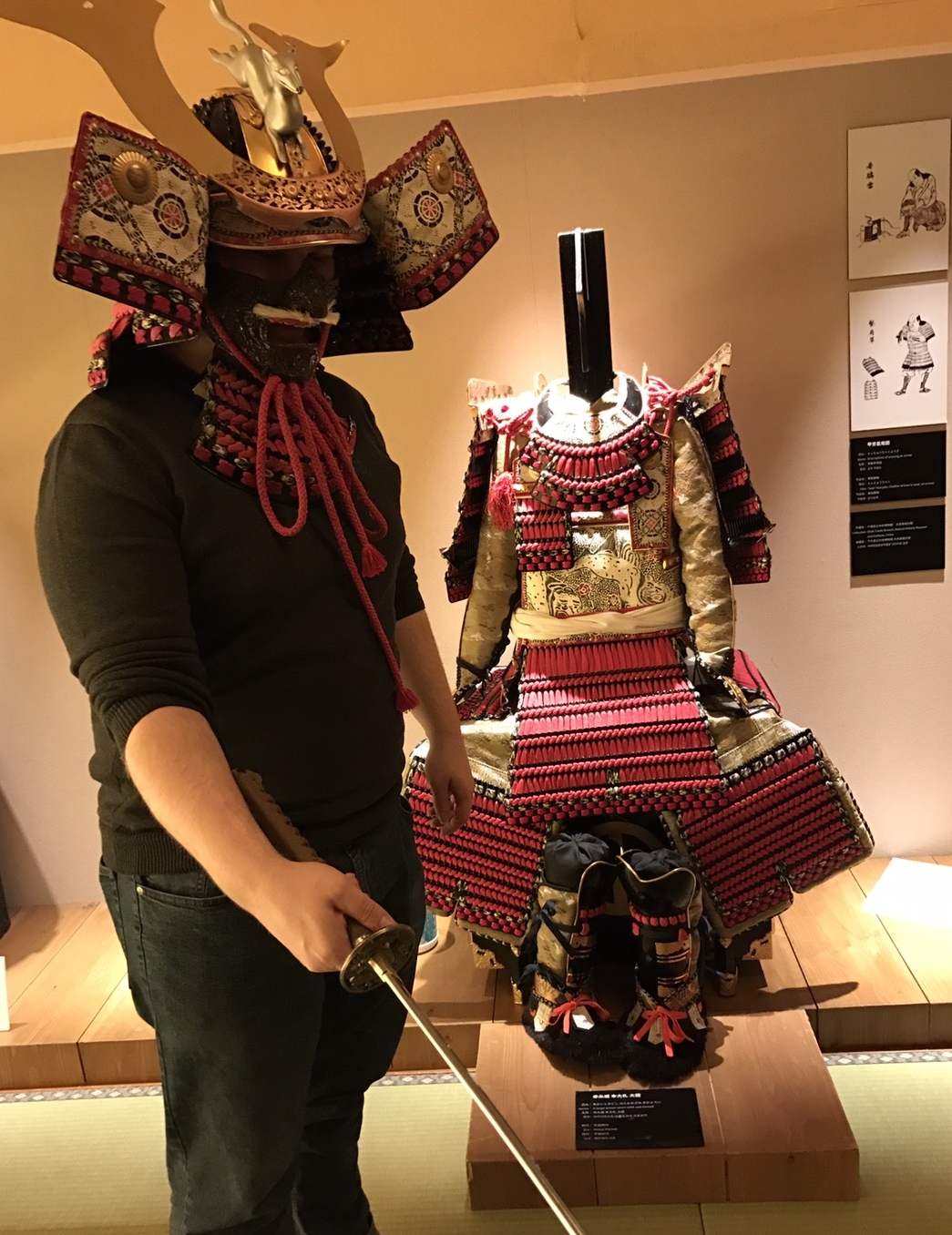 If you think about to take the opportunity of going to Tokyo: do it. It was the best time of my life – till now. I gained professional competence, personal competence and also made some milestones for my CV.
I worked at the Nii for Prof. Jöran Beel in the project "Mr. DLib", a scientific paper recommendation system. Working on the infrastructure of Mr. DLib I achieved serious skills in system administration. In cooperation with our partner JabRef, I included our recommendations in a well-known open-source reference manager. Thanks to great advice from my supervisors Prof. Aizawa and Prof. Beel, we could publish the paper at the ECIR conference.
Most of the time I worked in the National Institute of Informatics building in Jimbocho. My work place was in the 13th floor with really nice team mates, internationals as well as locals. We helped each other where and whenever necessary. At lunch time we went off to one of the hundreds of restaurants nearby – I hardly saw the same one twice from inside.
I highly recommend staying in one of the Sakura House facilities. Not only to live in a shared house was awesome, Sakura House also organised nice events. I made a lot of friends at the events and had great experiences e.g. during Sumo fights or boat tours.
The city itself is tremendously staggering. In the first month I never went home directly, but looked for some interesting places instead. Bars, local insider spots, entertainment parks, gardens, fish market, or the huge Makuhari Messe with alternating exhibitions like Tokyo Game Show or Tokyo Comic Con, just to mention a few. You will never get bored in this city. And if so, just randomly choose a train station, go there and you find yourself in a new city. In addition, there are many possibilities for exploring Japan. One-or-more day trips to Mt. Fuji and its surrounding lakes or far away monasteries and cities are highly recommendable. Not to forget about the diverse food, you will have the best experience when you head out with local friends. Eventually my daily breakfast was Sushi. Make sure you see all of the beautiful and maybe sometimes strange trends of Tokyo. Don't miss out even one of them. Especially Harajuku Street Fashion and themed cafes are sugar on your day!
Half a year in Tokyo pushed me in many facets of my life. Now it's your turn to take the opportunity!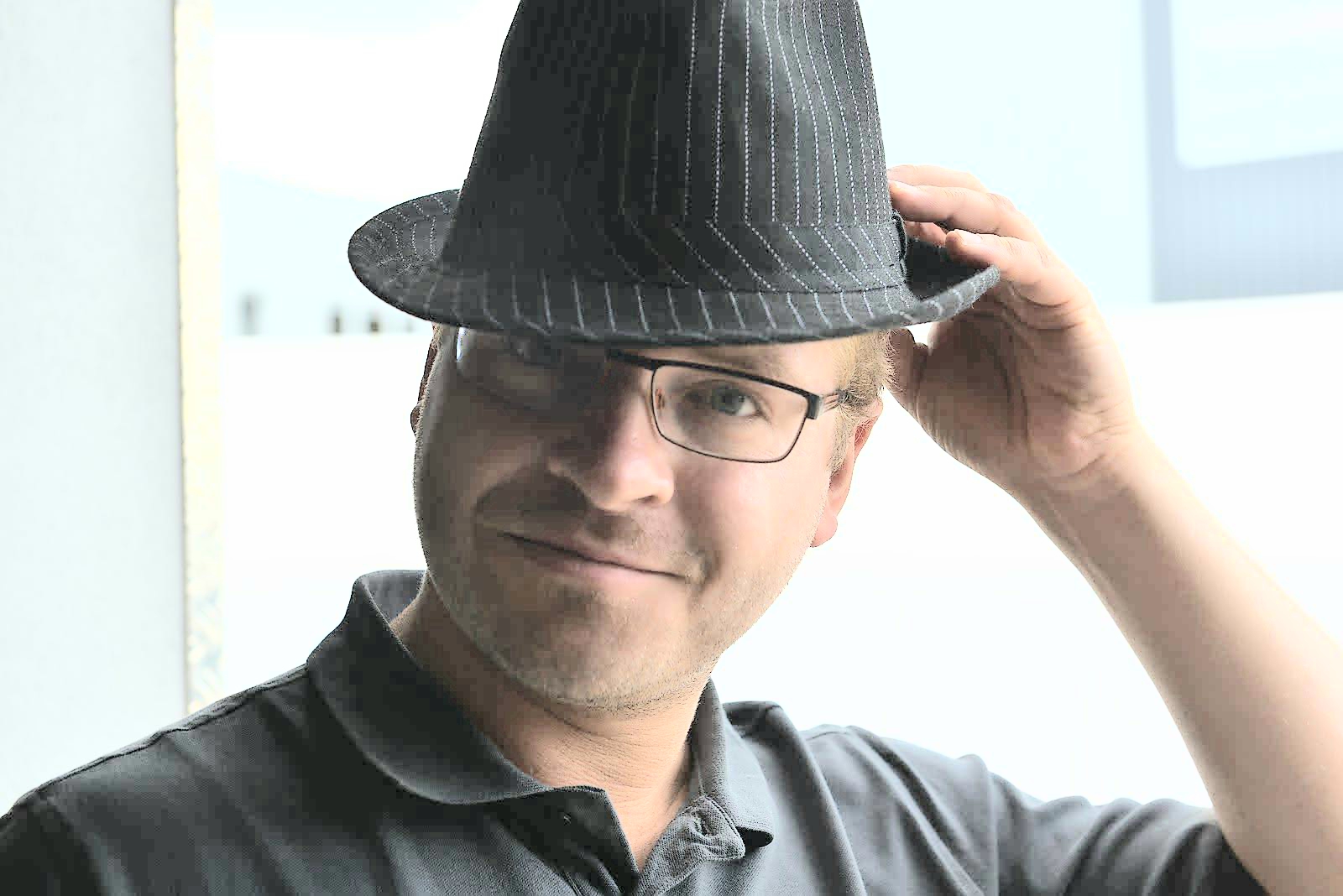 For me staying and working in Japan was a great experience. During my stay in Tokyo I started a new research project, based on previous work done by members of the Nii and the University Konstanz. I had great support for the project from Prof. Aizawa and her team in Japan and regular Skype meetings with my colleagues in Konstanz. I worked on the automatic extraction of definitions of mathematical identifiers from Wikipedia articles. I created a machine learning model that we used to extract definitions for all math equations from Wikipedia. It ran on the powerful compute servers at the Nii. I am very proud that we published my work as full paper at the CLEF in Dublin.
After work and on weekends there is plenty of time to visit all sights of the city, this easily fills a whole month of daily trips and the surrounding areas. I found a very diverse culture, from strict Shōwa tempura restaurants to colorful festivals at shrines and 'western' events like Oktoberfest and Tokyo Game Show. I met many new friends at the Nii, events from my share-house agency (Sakura House) and social events of the Tokyo International Friends. Although most Japanese dont speak English very well I rarely had problems communicating, even though I didn't know Japanese. Even complicated things like getting an ID or SIM card were manageable, thanks to the helpful Japanese people.
Skiing, in Japan is a blast, I have never witnessed this kind of powder and off-piste experience before. Also exploring nearby cities like Kyoto and Nara a very nice experience and tells a you lot about the eventful history of Japan.
Overall I really enjoyed my time in Tokyo and learned a lot. The experience I gathered working in an international environment and visiting a different culture helped me define my goals for the future. I really learned to love the Japanese culture and would definitely do it again.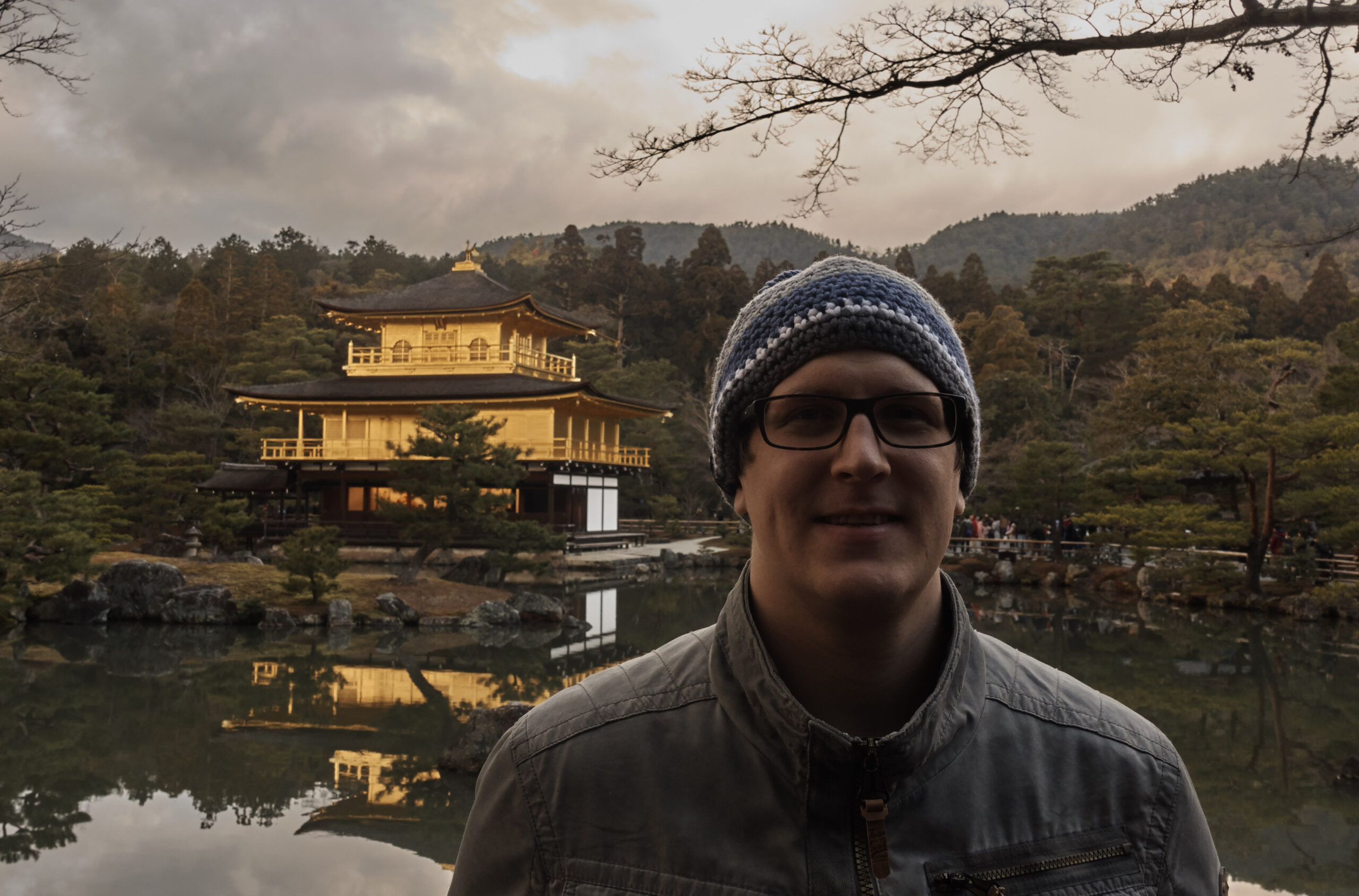 I am so glad I did this! Although I naturally spent most of my time in Tokyo, I never ran out of things to do. Well, if you consider the size of the city, that is probably impossible to do anyway. It goes without saying that Japan is much bigger than Tokyo, and you will be surprised just how much nature there is, even within a daytrip's reach from Tokyo.
Back to Tokyo: I never have gotten into contact with as much art and creativity as during my six months in Japan's capitol. Despite its uncanny efficiency, Tokyo is very much alive, and its clubbing scene turned out to be even crazier than I had imagined.
By day, Tokyo has its own charm, with its futuristic cityscape merging with surprisingly abundant greenery. At times, nature feels more intact than on the German countryside: Who would have thought that in summer, the noisiest thing in Tokyo is crickets!
I can only recommend you to get a bike to experience this jungle. Cycling through Tokyo is quite safe, and bikes do not get stolen. Plus, you will save on the train fares. Another tip: Live close to your friends or potential friends, as naturally it is quite easy to get lost in a city scratching 40 million inhabitants ;). But don't worry too much about this, as you will find a welcoming work environment at the NII, and you surely will make some friends there!
Cheers
As one of the first students from the University of Konstanz, I got the unique opportunity for this research stay as part of my master's program in Information Engineering. Without any ideas about Japanese culture and its language, this program opened a whole new world to me, in both work-related and cultural experiences.
During my stay, I was working on three different project topics and was mostly supervised by my professor in Konstanz. Still, the support I received from Aizawa-sensei and other researchers was a highly valued input to my projects. In weekly meetings, the current students presented their ongoing research and comprehensive discussions led both to insights into other topics and a deeper understanding of my own research.
Most of the research is conducted autonomously, with much flexibility to shape the internship to one's preferences. Therefore, I could also find some time to discover several aspects of the Japanese culture and the beautiful country. Once I got used to the obvious differences in food, language and cultural norms, the adaption proceeded easily. Japanese friendliness – even if communication in English is not always easy – helped me a lot to integrate. I especially loved how this country manages to blend their modern and technology-focused way of living with their always present traditional and cultural background.
During my stay in Tokyo I was able to learn a lot about a culture previously unknown to me. I got to know many interesting and lovely people with whom I will stay friends for a lifetime. Doing research within the international context was also a totally new experience, which helped me shape my own plans. This stay was really unique and if I had the chance, I would definitely do it again!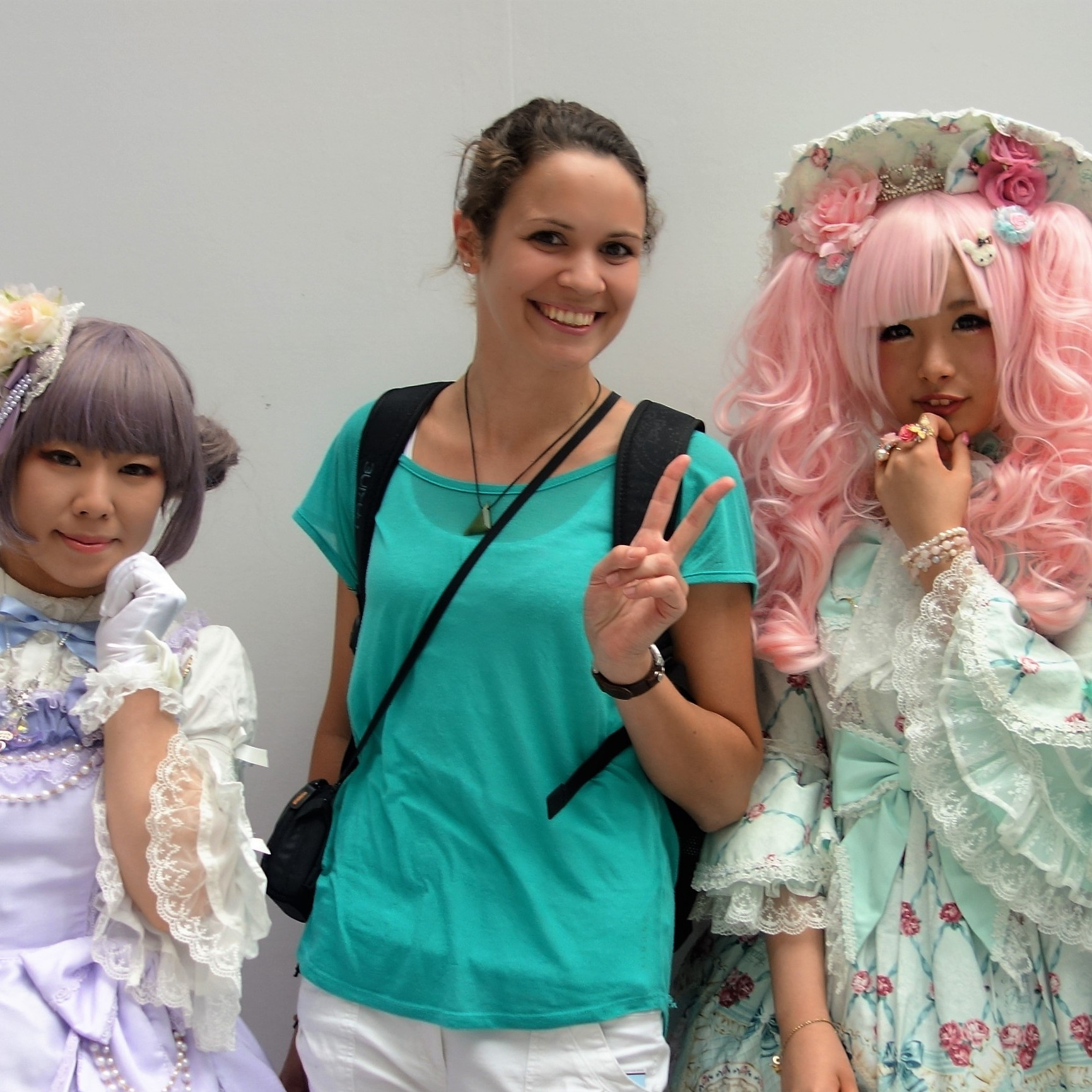 After a long flight and being awake for over 30 hours, the first hours in Tokyo were exhausting. For instance, I immediately caused a long queue at the airport's automatic ticket gate by inserting the receipt instead of my ticket: how could you know which is which – it's all written in Japanese! After a good night of sleep, I started my internship at the NII the next day, which was packed with activities: a tour of the 22-story building, lunch with the other interns, getting set up in my office, and drinks with my coworkers.
During my stay, I mostly worked on my own research project, which I had already started while at the University in Konstanz. Working on my project at the NII was a great experience for me for many reasons:
Both professors Akiko Aizawa and Bela Gipp, as well as Norman Meuschke, provided me with excellent feedback and support.
While at the NII, I could fully concentrate on my project and my research interests thanks to the great working environment provided at the NII and of course also due to the distance from my everyday life back in Germany.
Making new contacts was very easy in Tokyo. Not only did I meet other interns at the NII, but also many Japanese and other international people in the house in which I lived. In our leisure time, we did many activities in Tokyo and the surroundings. For a few days, we even went to the more remote must-see spots in Japan, such as Kyoto, Okinawa and Hokkaido.
In conclusion, this was a one-of-a-kind possibility that allowed me to obtain research experience in an international team, for which I also get paid. Additionally, Tokyo is a unique and exciting city, the people are very friendly and polite, and the country is beautiful.
10/10 points – highly recommended!