FPV Quadcopter Seminar
Drones, quadcopters, unmanned aerial vehicles (UAVs) are an important technology of the future.
In this course, the students learn the theoretical and practical basics of these innovative and complex flying objects and use them for research projects. The focus of the seminar is the development of quadcopters that can be controlled via FPV glasses (First Person View), can reach ranges of approx. 10 km and top speeds of 180 kph.
One research project, for example, will be the (further) development of a rescue drone for fawns. This hexacopter, equipped with an infrared camera, will use innovative computer vision (artificial intelligence) processes to independently fly over agricultural areas to automatically locate fawns. This can prevent the animals from being injured or killed by agricultural machines. In contrast to existing systems, the rescue drone allows searching for fawns in an automated and cost-effective manner.
Of course, the participants can also implement their own ideas with support by experts. The required components, devices, and materials are provided by the chair.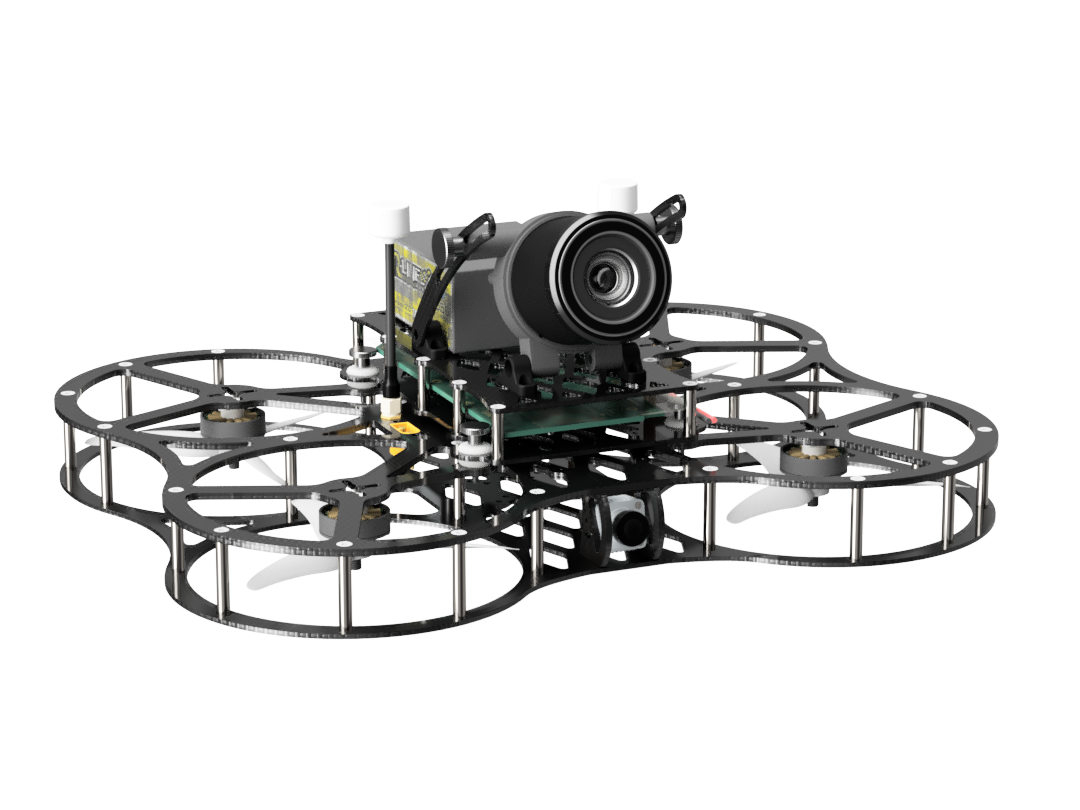 The course will cover the following topics:
Functionality of quadcopters (theory and practice)
Construction and realization
Design (also by means of CAD)
Manufacturing of the design (incl. soldering etc.)
programming
PID tuning
Flying on simulator
Flying the copter in acro mode (full-manual)
In addition, other topics will be covered as needed, for example autonomous flying via GPS, radio standards for long-range, soldering techniques, video recording, 3D printing, autopilot, betaflight etc.
The participants are able to design, program, construct, tune and fly quadcopters. Through this, the participants acquire competencies from computer science, electrical engineering and media technology.
Requirements
To ensure high teaching quality, the number of participants is limited. Professor Gipp will therefore conduct a short selection interview if necessary. Please apply early by sending an email to gipp@uni-goettingen.de using the Email Subject: "FPV Seminar Bewerbung".
This ensures that you can still register in good time for other events if we are unable to grant you a spot in the seminar.
The seminar is offered in two different formats. In the WS it is offered for beginners and in the SS it is offered for students that have already taken the beginners course (exceptions may be possible).
Exam
The seminar is concluded with an oral examination.
Time schedule
| Day | Time | Periodicity | Duration | Room | Type |
| --- | --- | --- | --- | --- | --- |
| Fr | 16:00 | weekly | WS & SS | Our lab at SUB | seminar |