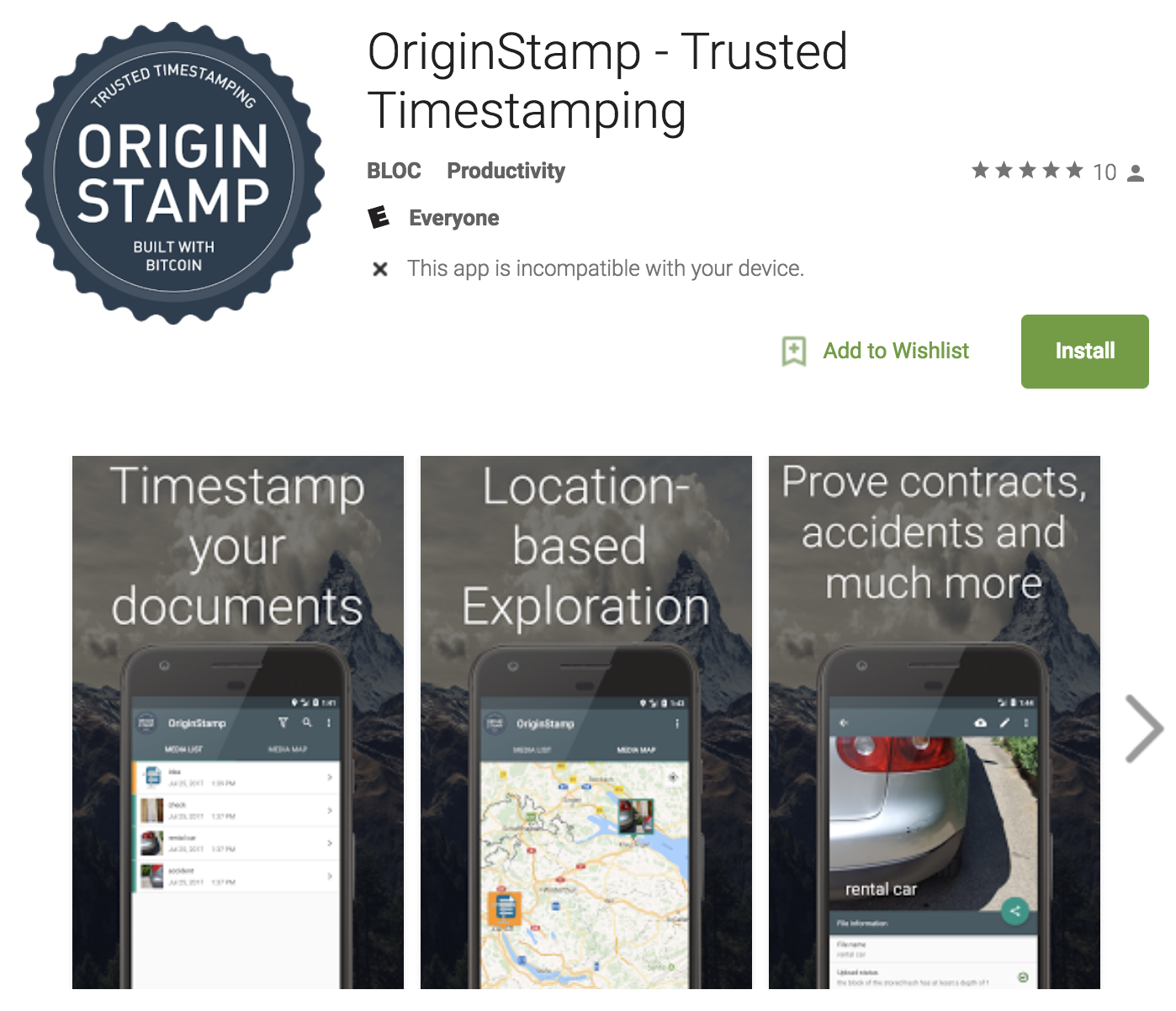 OriginStamp is a web-based, trusted timestamping service that uses the decentralized Bitcoin block chain to store anonymous, tamper-proof time stamps for any digital content. OriginStamp allows users to hash files, emails, or plain text, and subsequently store the created hashes in the Bitcoin block chain as well as retrieve and verify time stamps that have been committed to the block chain. OriginStamp is free of charge and easy to use and thus allows anyone, e.g., students, researchers, authors, journalists, or artists, to prove that they were the originator of certain information at a given point in time. Common use cases of OriginStamp include proving that:
a contract has been signed or a tasks was completed prior to a certain date.
a photo or video has been recorded prior to a certain date.
an idea for a patent already existed prior to a certain date, e.g., prior to signing a NDA.
The idea of timestamping is not new. Even before computers existed, information could be encoded and the code could be published, for example, in a newspaper. However, we use the block chain of the crypto currency Bitcoin as a decentralized, tamper proof, and cost-efficient timestamping authority. To see the OriginStamp project for yourself, please visit: www.originstamp.org
Click here to download our free Android APP.
A talk on blockchain technologies and visions at the event 'Blockchain – eine Kette an Möglichkeiten für Unternehmen' organized by the Wirtschaftsförderung Bodenseekreis and the competence centre cyberLAGO:
For more information also have a look at the talk "Immutable research data trail" held by Bela Gipp at the Blockchain for Science symposium.